Whether at home or in the office, plants can drastically change the look and feel of a room. Bamboo Bob and Touch the Earth, Inc. can transform the everyday into something exotic and tropical. The plants that many people say you cannot grow indoors often make the best specimens. Anyone can throw in a couple spaths or ags, but how about a seventy foot species of tropical bamboo or a palm tree? The difference is amazing. Where would you rather take your lunch, in a cookie cutter cubicle or in a tropical refuge?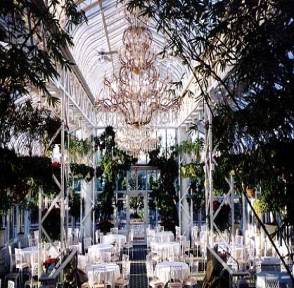 The conservatory at the Madison Hotel.
Bambusa Oldhami 16 ft. in foreground.
People pretending to be pandas under a 35 ft.specimen of Bambusa vulgaris vittata in this office. Two Rhapis beautify the fountain.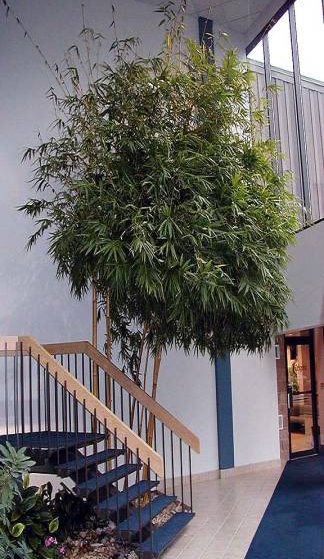 Bambusa vulgaris vittata. This species grows very quickly, making it ideal for topiary. It's a nice look that really dresses up this entry foyer.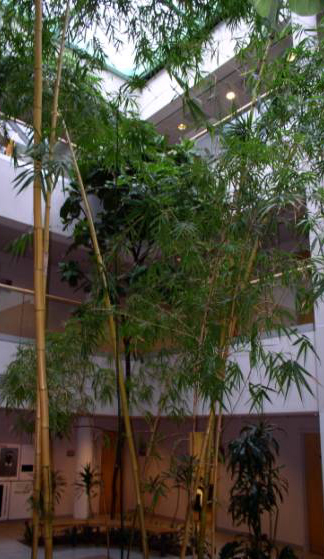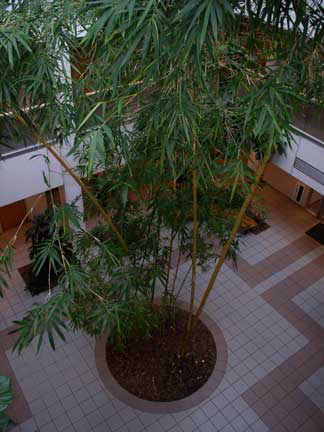 This 36 foot monster Bambusa vulgaris vittata on the left is being grown in three separate pots for a breathtaking indoor effect.