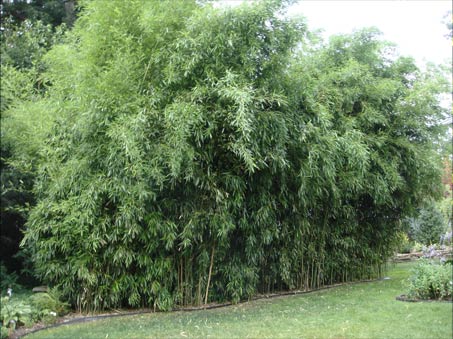 These types of "running bamboo" are ideal for privacy hedges. They can reach heights of up to 36 feet, are fast-growing, extremely cold-hardy, evergreen and deer-resistant.
    DON'T LET "RUNNING" BAMBOO SCARE YOU!
This type can easily be contained/controlled using the proper measures, by either installing a root barrier or simply edging twice a year when new rhizomes are visible. Creating a berm will also help in keeping this bamboo contained. Bamboo does not like standing in water, thereby making it a natural barrier for running bamboos.
While we do have a good deal of stock of this amazing variety, you'll want to act quickly as Bamboo Bob has already booked many installations for folks who want to spruce up their shore homes in time for summer fun. Call now for pricing and scheduling information.